Photo Credit: Jay Ericson
We design cool outdoor spaces
If you love to walk, play, dream, learn, relax, restore, or explore in it, we can design it.
Studio 2112 (twenty-one twelve) is an award winning, mid-sized landscape architecture firm based in Boston, Massachusetts, that creates inspiring, joyous and restorative outdoor spaces through a mindful design process.
Founded in 2011 our work spans a broad scale of projects from select residential, public and private education (K-University), health care and urban developments. We create spaces that highlight the intrinsic value of landscape and provide the greatest benefit and healing environment for its population. This variety of scale keeps us sharp and nimble allowing us to specifically meet our clients' needs in any project.
Residential design is personal and regardless of the scope or scale of the project, we design for YOU. We explore the site to understand its qualities and listen to our clients to understand their needs. We strive to reveal the inherent qualities of a place while designing for maximum flexibility and function. We bring our ideas, skills and energy to make your VISION a REALITY. Our greatest compliment is when a client says the completed project feels like it has always been there.
With rapidly shifting demographics, cultural norms, and technology, places of education must respond quickly to an evolving student community. A campus must provide places of activity, rest, congregation and interaction for students, educators, practitioners and staff. We design flexible landscape spaces and campus settings capable of adapting to social, environmental and educational needs of the future.
The need for spaces of regeneration and wellness has never been greater. Whether for veterans, patients and families, owners and pets, or everyday visitors, outdoor spaces need to be welcoming, calming and supportive. Designed to accommodate people with a wide range of abilities and needs, therapeutic gardens promote interaction with the healing properties of nature. Horticultural therapy is supported through universal access to diverse plant palettes, sensory gardens, and interactive site features within spaces designed to nourish the body and soul.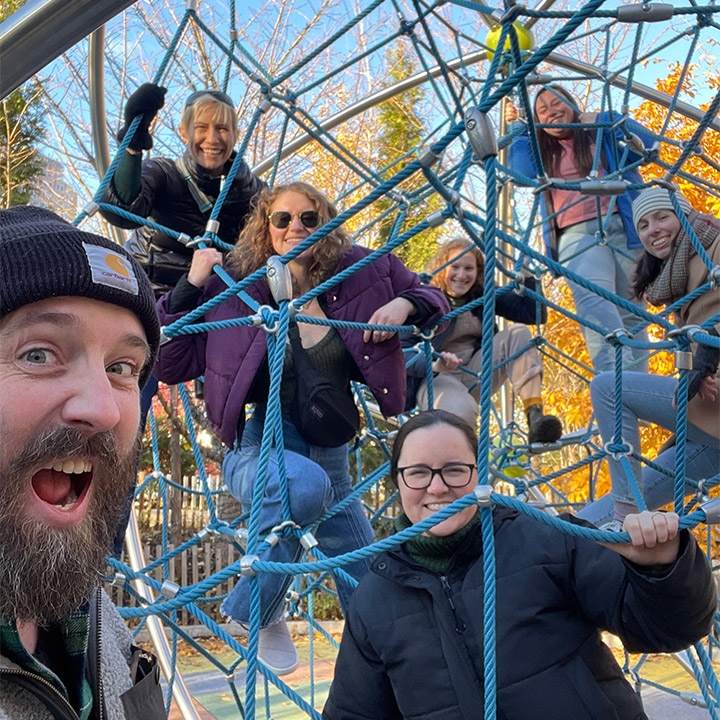 We have a number of fabulous new people who have joined us in 2022:
Dana Ceva is a Landscape Architect from Connecticut, Lena Owens is a Landscape Designer joining us from the Pacific Northwest and most recently we have welcomed Rebecca McCarthy, a Senior Project Manager and Registered Architect from Ohio, by way of NYC.