Some of you may know that James Royce, cofounder of 2112 is a drummer in his alternate life. Like any good drummer he plays to the needs of the song, whether that's a steady backbeat or a raucous solo, the overarching style and tone of the song is paramount and the drums play their role. This is also how we approach design: by listening to the needs of the client and developing creative, elegant solutions to make that project sing. We can design elaborate landscapes where needed and practice restraint where the simple solution is just, simple. Our biggest compliment is when a client tells us that the project feels like it has always been there.
We have the technical experience to design all aspects of landscape with a specialization in complex landscapes over structure, stormwater management and site grading, detailing, construction administration, designing for accessibility, soils and planting, permitting and project coordination. We work collaboratively, creatively and efficiently from day one. We are passionate about every project and take our work seriously while bringing a light-heartedness and joy to the process.
The Studio, founded in 2011, is certified as a Women-Owned Business Enterprise (WBE) and Disadvantaged Business Enterprise (DBE) in Massachusetts and licensed throughout New England and New York. Want to know about the name?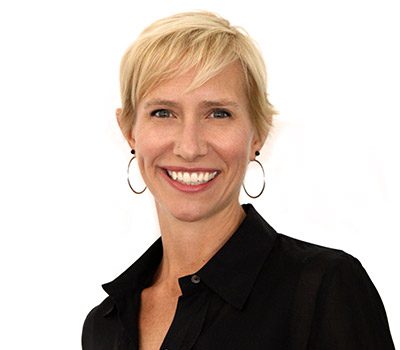 PRINCPAL
Lynne is a registered landscape architect throughout New England. She leads the design generation within the Studio focusing the work on simple moves which accommodate environmental dynamics + program flexibility. Prior to receiving her MLA at the Rhode Island School of Design she worked throughout New England as a mountain guide and outdoor educator. She has brought her experience of living in the natural world to the practice of landscape architecture. 
With her undergraduate degree in geology, years as a competitive athlete, extensive Pilates and Yoga practice her design interests are rooted in ecological context, systems and wellness.
PRINCPAL
James is a registered landscape architect, LEED AP, and accredited green roof professional. With a background in environmental science and site engineering, James leads the Studio's technical efforts, sustainable design and development of institutional projects. He brings extensive practical knowledge, business sense and professional relationships to Studio 2112. Formerly a Senior Associate at Stephen Stimson Associates, James also spent two years working in the field of landscape architecture in Europe.
James' research interests lie in stormwater management within site design and the metrics of sustainable and performance-based landscapes. Outside the office James enjoys spending time with his kids, mountain biking, riding motorcycles and the never ending search for the right groove on his drums.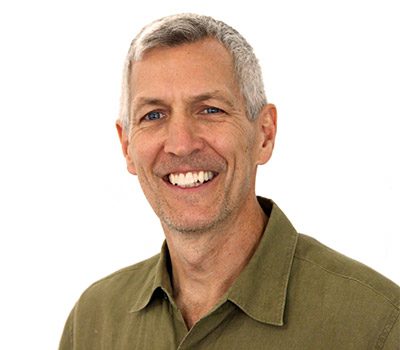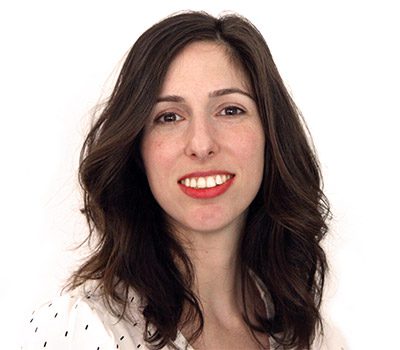 Associate
Shira is a project manager at Studio 2112 overseeing institutional and residential projects. Always on the border of science and design, Shira brings the rigor and critical thinking of her scientific background to conceptual design. She strives to apply functional and practical design in an imaginative way to create compelling spaces.
Prior to joining Studio 2112, Shira worked in Toronto where she specialized in public realm and educational landscapes including parks, active transportation and school yards. Shira holds a Bachelor of Science from the University of Waterloo and a Master of Landscape Architecture from the University of Toronto and is a licensed Landscape Architect in Canada.
Senior Landscape Architect
Tim Nickerson, RLA, ASLA joined Studio 2112 in 2018 as a Sr. Landscape Architect. With an eye towards practicality and constructability, Tim's work is focused on preparing construction and technical documents for the firm's most intricate projects. Previously, he was a project manager at Verdant Landscape Architecture and at a design/build firm for six years. Tim earned a Bachelor of Science in Landscape Architecture from the University of Massachusetts – Amherst. He is a licensed landscape architect in Massachusetts.
Tim's focus on community improvement extends beyond his professional work. He served his hometown of Nashua, NH on the Board of Education and Board of Aldermen, where he served on the building committee for Nashua High North and Nashua High South. He was also the chair and founder of the Nashua International Design Competition. Tim is a past President of the Boston Society of Landscape Architects. Outside the office, Tim can be found motorcycling around the northeast or continuing his quest to bake a bread from every country.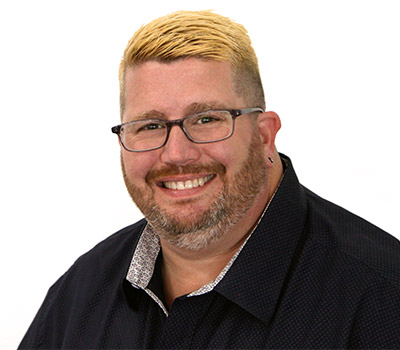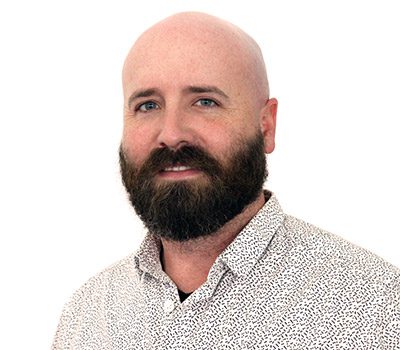 Landscape Designer
Patrick joins us as a native New Englander with a diverse background in design, fine art, and mechanic fabrication. After graduating with a Master's degree in Landscape Architecture from RISD, and studying endemic design practices in India and Sri Lanka, he settled back into New England life. His favorite tree is a Tamarack [Larix laricina], which reminds him of the boglands of Northern Maine, his home.
With an endless curiosity of unseen worlds surrounding us, Patrick seeks to bring the ubiquitous, the never-before-seen, and the forgotten to the forefront of our designed spaces through what is, in essence, landscape architecture. Away from work, Patrick enjoys the muscle car that he built, tinkering on airplanes, and programming robotics that sense and store environmental data.
Landscape Architect
Dana joined Studio 2112 in early 2022 after moving to Boston from Fairfield County, Connecticut. She was previously immersed in the residential design-build sector, designing landscapes in both CT and NY. Dana has a bachelor's degree of landscape architecture from the University of Connecticut and earned her landscape architect license in the state of CT in 2021. As a collegiate athlete, Dana excels at time management, being a team player as well as a leader, and the drive to always strive for more.
Dana cares greatly about the environment and nature; she strives to have her designs reflect that. Her interests outside of the office include crossfit, hiking, beekeeping, spending time with her rescue Pittie, propagating house plants, and finding new ways to reduce her carbon footprint.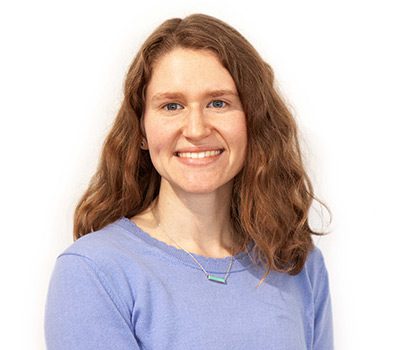 Landscape Designer
Amanda joined Studio 2112 in the of Fall 2021 after moving from her home state New Jersey. After receiving her Bachelor's degree at Rutgers University's School of Environmental and Biological Sciences, she pursued her MLA, also at Rutgers, where she studied the ways in which conflict manifests itself in the landscape and affects natural resources in the Middle East. She is interested in the practical application of landscape architecture in areas where political conflicts affect the natural world.
She was awarded the title of Olmsted Scholar in 2020 by the department of landscape architecture at Rutgers and hopes to live up to the name by designing and implementing meaningful public spaces. In her free time, she leads improv classes, plays guitar, and sings in a funk and jazz band.
Landscape Designer
Lena joined Studio 2112 in January 2021 after a move across the country from the coniferous landscape of the Pacific Northwest. She earned her Bachelor's Degree in Art History and Urban/Environmental Policy at Occidental College in Los Angeles, and immediately continued on into a Master's Degree in Landscape Architecture at the University of Washington. Her studies bring a sensitivity to historical context and urban nature to the profession.
Throughout her graduate education, Lena focused on how the built environment considers children and how they move, learn, and play. Her thesis focused on connecting developmental learning theories to future conceptual playspaces in the liminal borderlands of the United States and Mexico. When she's not working, Lena enjoys searching for great hiking trails, exploring museums, and traveling to places she's never been before.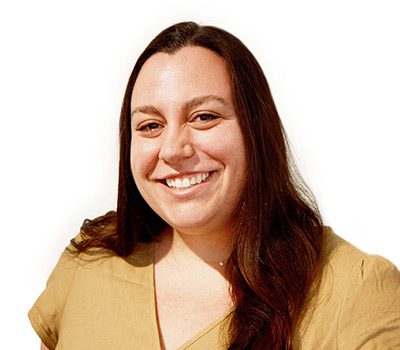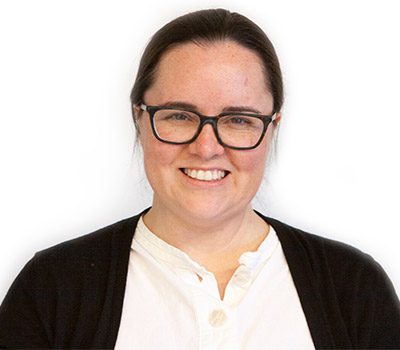 Senior Project Manager
Rebecca is a registered architect, with a background in multifamily housing, supportive senior living, and Passive House design. She holds a Bachelor of Science in Landscape Architecture and a Master of Architecture from The Ohio State University. She is passionate about creating equitable spaces that positively contribute to both the local community and broader context. Rebecca believes in collaborating with stakeholders and design partners to create meaningful spaces with lasting impacts. In her free time, Rebecca enjoys camping, hiking, browsing art museums, and exploring new neighborhoods.
Moral Support
Piper joins us from northern Maine and is the happiest person to come in the door in the morning and most excited to leave at night. He is a much happier person than his picture depicts, he's just a little camera shy. Piper provides a steady, grounding presence in the office and would like us to design more with cheese.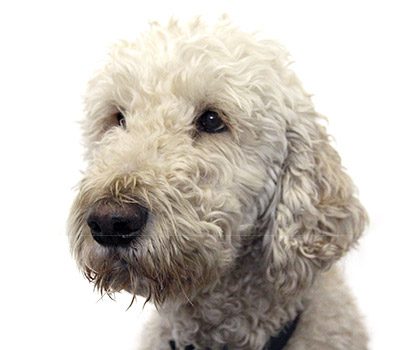 Adjunct Faculty, Urban Landscape Program, Northeastern University 2012-present.
European Council of Landscape Architecture Schools (ECLAS), 2013 
ABX, 2013
ASLA Conference, 2012
National Brownfield Conference, 2011
UMass Amherst Sustainability Lecture Series, 2010
BuildBoston, 2002, 2010
National Stormwater Conference, 2008
USGBC Green Build, 2002
Guest Critics: GSAPP Columbia University, Marcus Doschanti Studio, 2011
Guest Lecturers: LARP Site Engineering, UMass Amherst, 2010-present
Guest Critics: Yale Architecture School, Stefan Behnisch Studio, 2010